on
August 19, 2013
at
12:00 am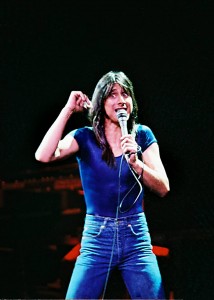 The author of Shadows of the Empire novel was of course, Steve Perry. But as I've stated before, not THAT Steve Perry. Of course, you can tell Vader straight to his face, but within his own conscience he will see only what he can understand. Vader just won't stop believing! *cough* Sorry, that was bad.
The most important thing here is not Steve Perry, or the Journey singer's impossibly tight jeans, but that Vader prefers unambiguous endings. He has altered the plot. Pray he does not alter it any further!
I don't want to give everyone the impression I'm a fan of Journey just because Vader likes them. Vader has his own tastes.
Don't forget, Blue Milk Special has a busy month coming up in September with two convention appearances. We will be at Baltimore Comic Con at Leanne Hannah's table on September 7-8, and the following weekend we will be at Retro Con, Philadelphia as Blue Milk Special on September 14. If you would like to meet us and get sketches, photos, or collect freebies like our promo cards then come out to see us. More info next week.
As mentioned a couple of weeks ago, Blue Milk Special is supporting the GoFundMe campaign for five year old Jonnelle's Brain Surgery. The surgery is coming up fast on August 23rd. Leanne and I made a donation to the family to kick things off. If you can afford to make a small donation to help Jonnelle, you will get Blue Milk Special's respect! But if you can't afford to join us in contributing to help the family, then please at least SHARE this call for support with your online friends and colleagues. This is the link. http://www.gofundme.com/3n8nfg Let's make as many people aware of Jonnelle's campaign as possible.
Here's a message from Jonnelle's mother.
Jonnelle is a 5 year old little girl that will undergo Brain Surgery on August 23rd at CHKD in Norfolk va !!! Drs found out that she has chiari malformation of the brain. This has to be taken care of asap. She will be down for 6 weeks after the surgery. Also she will remain in the hospital up to 2 weeks after the surgery …. so this means we will not leave her side !!!!! So I'll be out of work trying to care for our baby girl. The reason I've posted this link is to see if we can get a little help. The money will help with some co-pays as well as food and a few things she has asked for!!!! She will miss out on the 1st couple of weeks of school so friends and family I thank you for all the help and support. Thanks so so very much for you time and help. Jonnelle's Brain Surgery GoFundMe Campaign.
Thanks again for reading Blue Milk Special. Remember, you can download the Droid apps Comic Rocket or Carbon Webcomic Reader to enjoy BMS on your Droid compatible device. Both are free, just like Blue Milk Special.