Blue Milk Special Free Comic Book Day 2013
on
May 2, 2013
at
12:00 am

Saturday is May 4th, a cherished Star Wars anniversary full of events put together by friends and fan clubs across the world. It is also, by coincidence, Free Comic Book Day this year. Go to your local comic book store and there will be a number of 100% free comics from the major comic book publishers available while stocks last.
Blue Milk Special just happens to be a FREE online comic, so in a way, it's an excuse for you to celebrate Blue Milk Special too! And if you happen to be able to make it to Waldorf, Maryland than you can not only pick up free comics, but celebrate Star Wars at the same time by meeting Leanne and myself. We will be sketching and chatting to fans and new readers. Come and meet us, we don't bite! We're just fans of Star Wars like you!
Meet Rod and Leanne at Free Comic Book Day!
When? May 4th, 10am-6pm
Where? House of Pop Culture, Waldorf, Maryland
Blog continues below…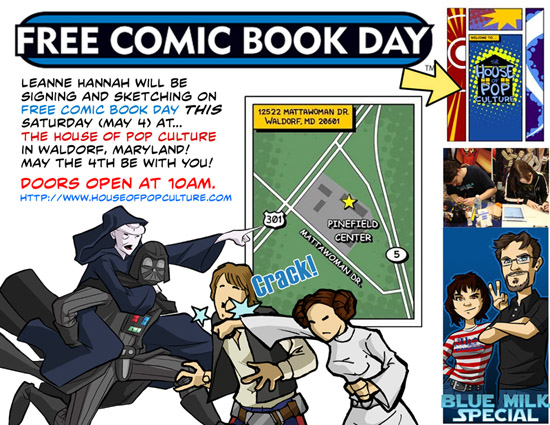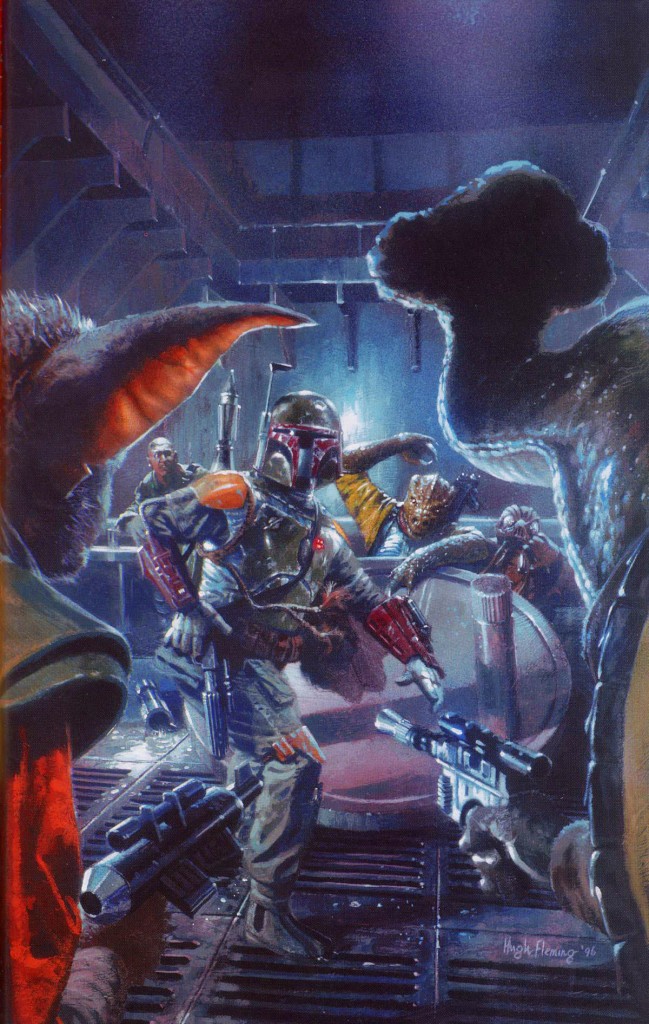 Probably one of the few truly compelling elements to Shadows of the Empire is the part that chronicles Boba Fett's roundabout journey to Jabba the Hutt (see Dark Horse Comics Shadows of the Empire limited series and Shadows of the Empire Adaptation TPB).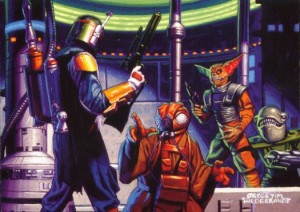 One of the cool scenes is when Boba meets Zuckuss and Bossk on Gall, a planet / moon where he is making repairs to his ship. The two bounty hunters (along with IG-88) and others from Empire Strikes Back have not given up on the idea that they can be the ones to deliver Han Solo to Jabba and claim the reward and prestige. Boba is not interested in a cooperative arrangement, but then neither Zuckuss nor Bossk were serious to begin with…
We will see on Monday that they were not alone.