Blue Milk Special Podcast debut!
on
November 16, 2012
at
3:36 pm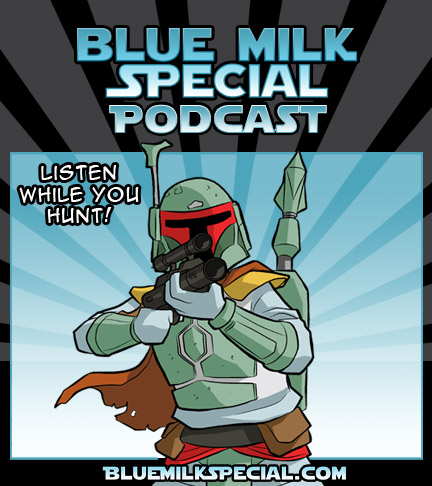 Finally, we debut the long awaited Blue Milk Special Podcast. You can thank George Lucas for making this finally happen. Join your hosts– Rod Hannah, Leanne Hannah and Kevin Conn— as we delve into the making of BMS the webcomic, the world of Star Wars and beyond!
A big thank you to Jon Kallis of Masters Cast for his advice, and to Rosko Lewis for the use of his excellent Imperial March remix (check out his voice over work).
If you enjoy it, please do what you can to share the link back to the Podcast. We would welcome reviews as well. Anything listeners are willing to do, type or say. We hope to have episode #2 next week.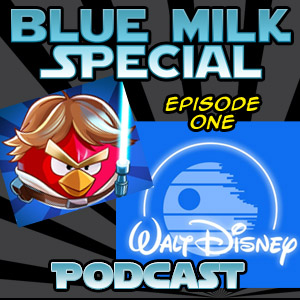 EPISODE 1
November 13, 2013
Topics:
Banthapug
Star Wars: Angry Birds
LucasFilm loves Disney
Fandom
Direct Download: Episode 01
Duration: 49:52

Facebook now requires page admins to pay to promote their updates if we want our content to be seen by our subscribers who have already liked our page. If we do not pay to promote our posts, only about 10% of the fans receive the updates on the Facebook home page feed.

To keep RECEIVING ALL POSTS FROM BLUE MILK SPECIAL you have to hover the mouse on the "Like" button near our name. In the drop-down menu select "ADD TO INTEREST LISTS". Then create an interest list (and make a name for your favorite sites). When you select that interest list you will again get all of our posts and not 10% of them.

We recommend that you follow the above instructions for ANY Facebook page you care about, so you can continue seeing all the posts from the pages you already like.