Bothan Spies
on
June 28, 2013
at
12:00 am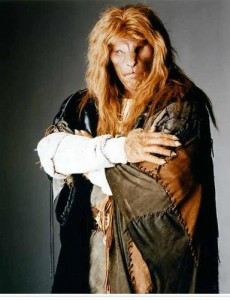 You heard about them in Return of the Jedi when Mon Mothma referenced how many Bothans died to capture the Death Star II plans. You may have wondered what Bothans looked like. Shadows of the Empire established them as a a sort of beast / human hybrid, with canine, feline and equine features. Today, Luke and Dash respond to the Bothan message and meet with their leader, Koth Melan.
When I was a kid, my mother enjoyed watching the Beauty & the Beast television series that was fairly popular for a while. It starred Linda Hamilton and Ron Perlman. Perlman played the beast character in the title, leading a group of underground freaks and outcasts who Linda Hamilton's character discovers. She works as some sort of lawyer and Vincent (Ron Perlman) comes to her rescue whenever she gets into trouble. Eventually they have a baby… according to the photos on Google image search!
I don't really remember the show very well, but I have to admit, both Leanne and I are now tempted to try an episode. I know Perlman best from Hellboy, where he absolutely kicked ass. There is no doubting how great of an actor he is under makeup. Very soulful and pained.
Since the Bothans aren't that well known to casual Star Wars fans, our BMS representation may seem legit. I just like the physical and cultural connections, with the feline qualities and the secret underground. Expect to see Koth, or Ron Perlman, as Luke calls him, in further strips, but don't expect him to be around for long! After all, Mon Mothma wasn't bullshitting the audience.
ANNAPOLIS COMIC CON 2013 THIS SATURDAY!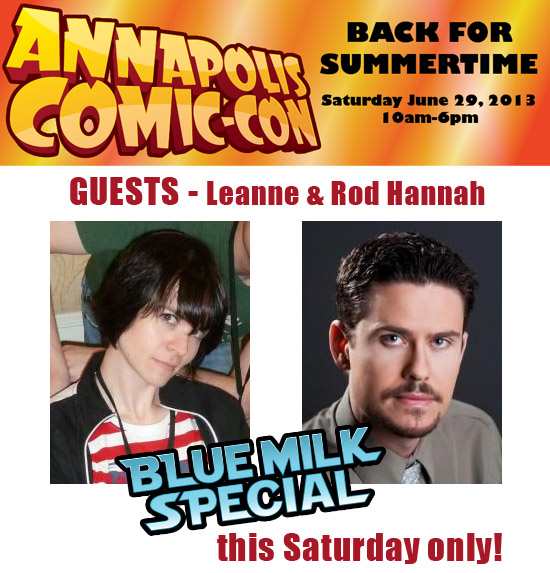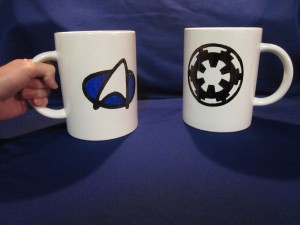 Saturday 29th is Annapolis Comic Con. Leanne and I will be at our Blue Milk Special table. Leanne will be doing sketches on a first come, first served basis. IF you're interested in learning a little about how commission sketches work then read our last blog, here. I will be helping out and sharing the secrets of Blue Milk Special, and our other works like Once Upon a Caper, with all you wonderful people that stop by.
I have made some special goodies for fans. We will also have our giant-sized "muggy" for anyone to pose with, created and gifted to us by friend and fan, T. Gatto. This is a larger than life-sized Federation logo mug like the one BMS Vader holds. Come hang with us. You'll get a chance to snap some photos of our friends the 501st Legion as well. I heard there may be a Darth Vader at the show…
This is a one day, Saturday only show from 10am-6pm. Admission is $10, Kids get in FREE. You can join the Facebook Event with info here.