Difficulties
on
October 28, 2013
at
12:04 pm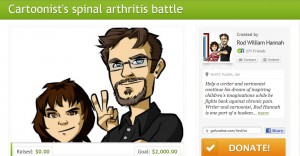 At last, the mighty Jabba the Hutt! And it is indeed odd that Bib Fortuna was overlooked by the subtitler in the film.
So, we're back. But where have we been? I made the mistake of only updating our BMS Facebook and Twitter followers with our status and didn't think to try and provide some sort of update on our situation here on the website. My apologies for this. But the best way to update everyone with our status is accompanying a new strip, after all.
Several weeks ago, Leanne was one of the United States furlough victims. She is not a federal worker, but does work for a government contractor which means that when the government contractors aren't needed, they get no pay. To put this in context, while congress did approve back pay for federal employees, this does not apply to Leanne's government contract and so, like many others, we weren't only inconvenienced, but we became a single income household for two weeks and will not get that money back.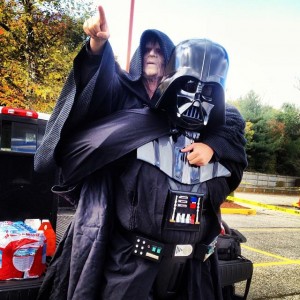 At the time, we did not know how long this drama would play out and so all of Leanne's available time was poured into paying work and personal projects that may someday pay some of our bills. In short, Blue Milk Special had to wait. Although Leanne returned to work over a week ago, we have still been trying to juggle priorities and sadly in the circumstances, our hobby webcomic was not one of them.
I don't want to overwhelm our readers with negativity right now, but I've been struggling with my health and am undergoing a two part surgery to cauterize nerves in my neck to hopefully buy me up to a year of pain relief. The pain makes it difficult to sleep and at times, difficult to function in a variety of ways that I used to take for granted. This is also creating enormous stress for both myself and Leanne.
Getting today's strip done was no easy task, but it was an enjoyable one that brought smiles to our faces. However, BMS will not be priority for the foreseeable future. If you'd like to help us out your words of support always mean so much to us. If you would like to purchase a Blue Milk Special logo T-shirt, or simply make a direct contribution to our GoFundMe it would be of huge benefit to us right now. Writer and cartoonist fights back GoFundMe campaign.
A special thank you to New England 501st Legion members Adam Joyce (Darth Vader) and Tony Paravano (the Emperor) for life imitating art. In this case, our classic BMS strip featuring Vader's Sith Training with the Emperor on his back.