Mistaken Identity
on
August 31, 2012
at
12:00 am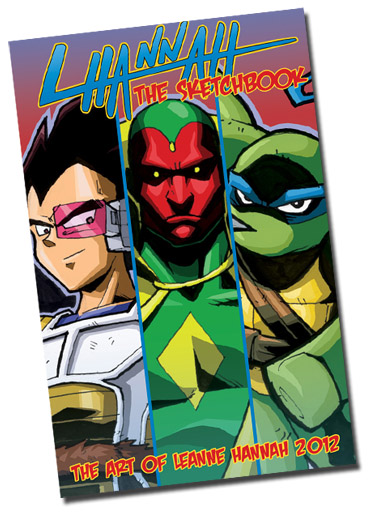 On Saturday and Sunday, September 8-9, 2012 Blue Milk Special's creators (that's Rod and Leanne Hannah) will be at Baltimore Comic Con. We will have BMS prints, along with other non-Star Wars pop culture prints for sale as well. Proceeds sustain the website and convention costs.
The coolest item will be The Art of Leanne Hannah 2012 Sketchbook (pictured left) containing 32 interior pages of recent sketches. This is a nice way for readers to support Leanne and Blue Milk Special. If you can't get to the show to pick up a copy in person, you will also be available to purchase a copy online after the show. We will throw in one of the brand new glossy BMS promo cards for free.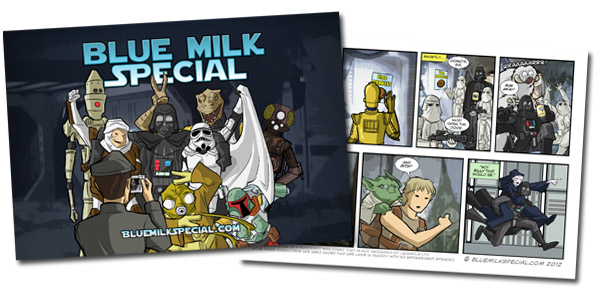 If you can make it to the show, you will find us in Artist Alley at table A96. We don't make as many appearances anymore, so if you are interested in getting a sketch you will need to catch us at Baltimore and make the most of the opportunity. We love to meet BMS readers and find out what you guys really like about the comic. Also, if I look tired and miserable, don't take it personally. I have been told I have a face like the Queen. I also live on pain meds for my spine. Chances are, I am smiling on the inside when you see me.