Door Spotting
on
March 7, 2016
at
12:00 am
Today's strip is a continuation of our journey into the glamorous lives of the Imperial Royal Guard. For previous insights, try the following strips: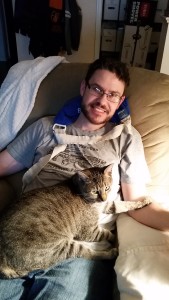 A reminder to all that I am raising money to help with my medical bill that has blindsided me from my recent procedure. I am at 70% of my goal thanks to you guys and I am dearly grateful! There's still a some way to go and anyone that can contribute would have be making a huge positive impact in my life.
Please contribute, if you can, to my GoFundMe which I have set up to help raise funds after trying trigger point injections in the muscles surrounding my cervical spine. My insurance has an extremely high deductible, and we are effectively single-income at the moment, which is the reason for my accepting any help anyone is willing to give.
All help we can get will ultimately benefit the continuation of Blue Milk Special as a webcomic. The frustrating thing about having health issues related to the spine and nervous system, like so many other conditions that people are enduring, is that it is hard, physically to do almost all standard day jobs. This makes our financial hardship even more challenging. And of course, artists don't tend to make much for all the hard work they do either. So, please consider supporting not just ourselves, but any artist whose work brings you happiness.