Leia's Lightsaber
on
November 14, 2016
at
12:00 am
We had a nice time at the Southern Maryland Comic-Con on Sunday. The Hollywood Fire Department was the host with their large hall above the fire trucks making for a refreshing setting. We saw some of our old friends and some great people. We were also given a fantastic pair of 501st Legion / Old Line Garrison hoodies in preparation for winter, and one other, very special item… a wood burning rendition of Leanne and myself in our cartoon form, courtesy of our talented artist friend, Mike O'Shields.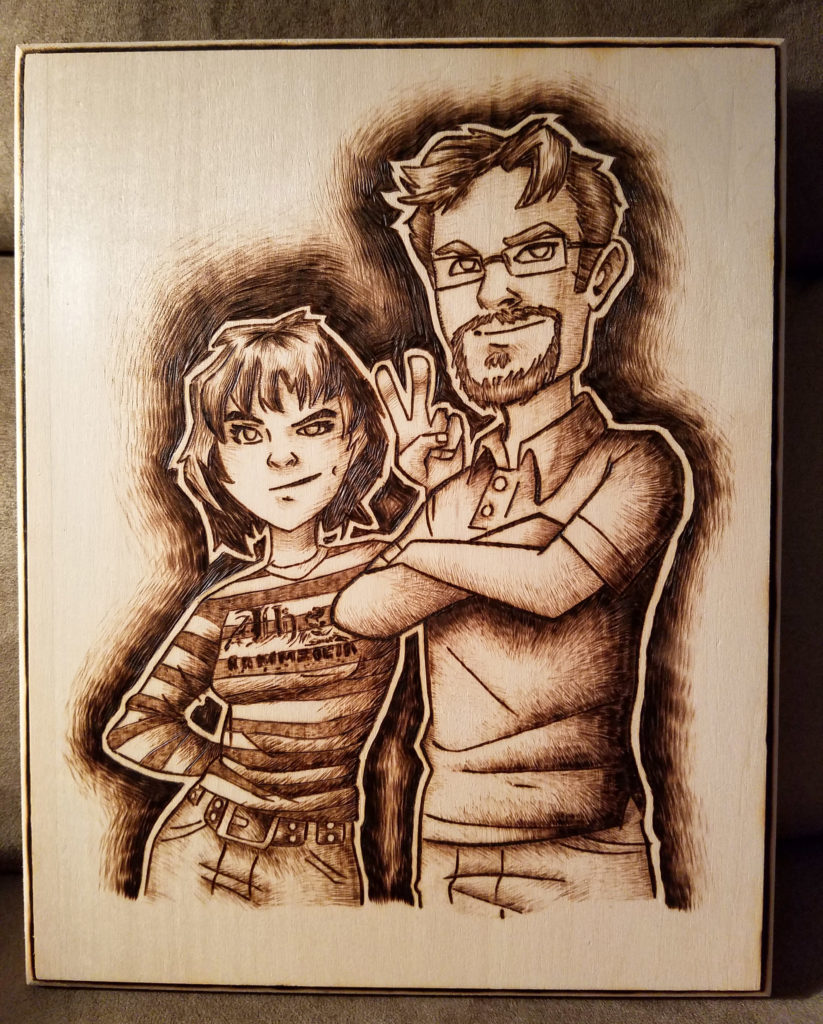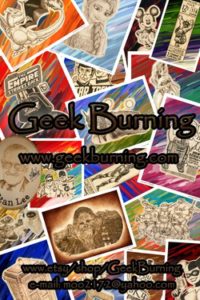 Mike combined his love of art and pop/geek culture to create unique, hand-made works of pyro-graphic art. That's right, Mike is a pyrographer, and he's the nicest and most talented that I know! No, he doesn't burn down houses, that's a pyromaniac. At least I'm pretty sure he doesn't do that. Anyway, we were in the right place if Mike did start a fire! 😉
What Mike specializes in is burning images into wood. Where Leanne would use paper, or a computer to produce her art, Mike uses heat to scorch his art onto deliciously rustic smelling surfaces. He's even worked on rifles and nautical helm wheel things. Nothing is safe, if it's made of wood. It also makes for a REALLY unique piece of pop culture art for your living room. He has a selection of previously completed piece for sale, and also takes commissions.
Mike set up a business called Geek Burning. If you are looking for a unique gift or a Christmas present, totally check out Mike's work and get in touch with him. I promise you will love his stuff!