Meet the Gang
on
June 19, 2017
at
1:00 am
We continue our second wave of BMS Milk Cartons, thanks to the Papercraft professor, T. Gatto. This week, a double-whammy of Rebel Jungle Trooper and Imperial Biker Scout! Send us photos of your printed and assembled milk cartons and we will feature them in the blog.
Please remember these are absolutely free to download and construct. These are by fans for fans. If you see anyone selling these, please report them to us immediately.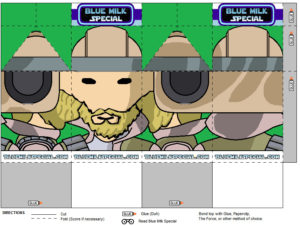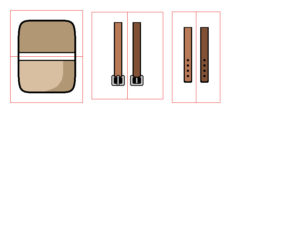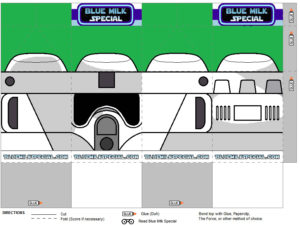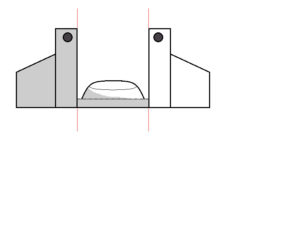 To see the rest of the cartons, head on over to our BMS Milk Cartons page here.
We've joined WebToons and Blue Milk Special is now available in a new vertical format.
Please consider supporting BMS, whether it's through buying one of these auctions, or donating via Patreon or GoFundMe. If you want to donate to us directly through Paypal, then here is the link.
If you subscribe to us through Patreon, you get to see the next set of strips early and get exclusive content. All money helps keep BMS going from the cost of the website to helping with my expensive monthly medical bills and health insurance. We can not publish BMS for sale as it is only a fan project, so we rely on fan support for the project's continuation.