Not quite fully operational…
on
May 4, 2015
at
12:00 am
Yay! Back to the Empire! May the 4th be with you, everyone!
We had a great Free Comic Book Day at the House of Pop Culture last Saturday. As always, we met some great people and had a fantastic time! Lots of things to talk about, from Marvel's Avengers II to Star Wars VII and the stand alone movie Rogue One. Biggs the cat has also been with us now for a full month. Here's a pic of him terrorizing Oola!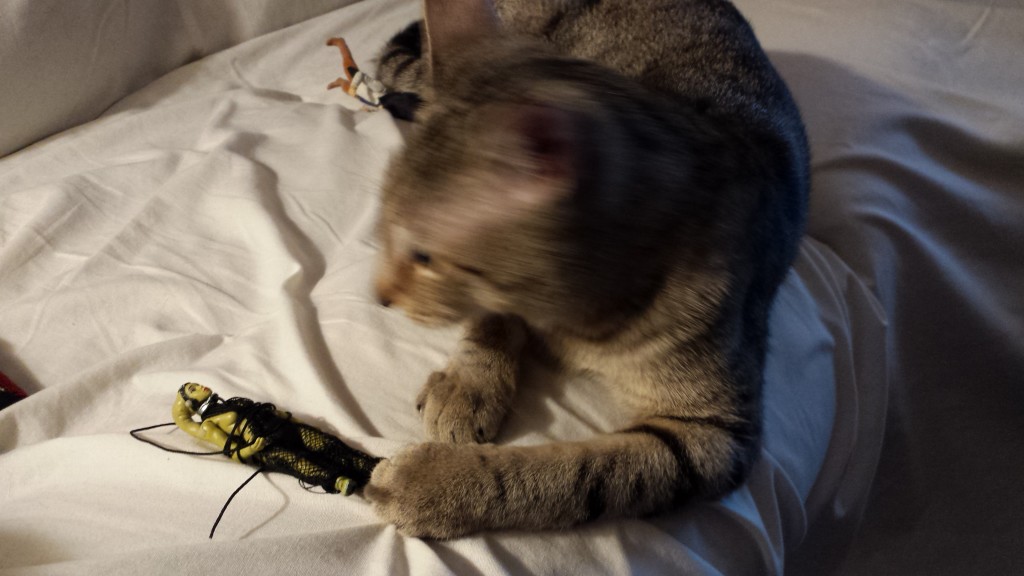 And be sure to watch this hilarious fan parody of the TV show: The Office (Star Wars style).