Roxy the Rancor
on
April 12, 2014
at
1:01 am
For all the 501st Legion members, here is a nod your way with guest appearance of "Roxy" the Rancor. Roxy is probably the most impressive Star Wars prop replica that has been built by the 501st Legion to date. Roxy is now part of a new Blue Milk Special subplot surrounding the mysterious disappearance of Malakili's pet rancor. Don't think for a minute this one is a one off gag.
I'd like readers in the Mid-Atlantic region to consider coming to see us at Awesome Con, Washington, DC on the Easter Weekend. Awesome Con, Washington, DC is a young show in its second year after a massive success in 2013. Come join Leanne Hannah and myself, along with Timothy Zahn, John Fass Morton (Boba Fett and Dak), and Bria LaVorgna as we participate in the Awesome Con Star Wars discussion panel.
The Star Wars panel takes place on Saturday, April 19th at 1:30-2:30pm in Room 206. We will be discussing Star Wars Rebels, Star Wars Episode VII, the Expanded Universe status, acting in the original trilogy and of course, fandom and webcomics. It will be a lot of fun! Click here to download a PDF map of our table location. We are at table O-9 in Artist Alley. That's the letter O.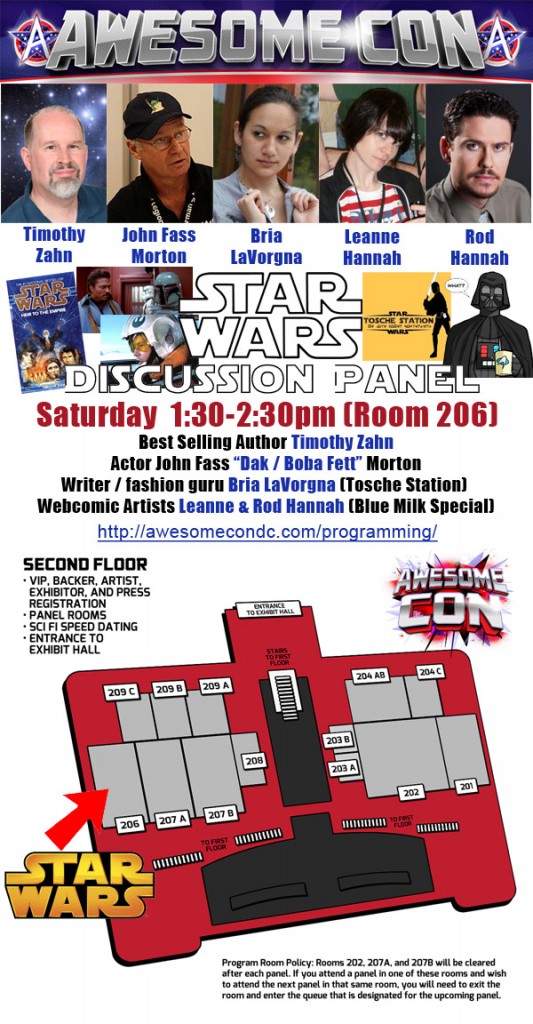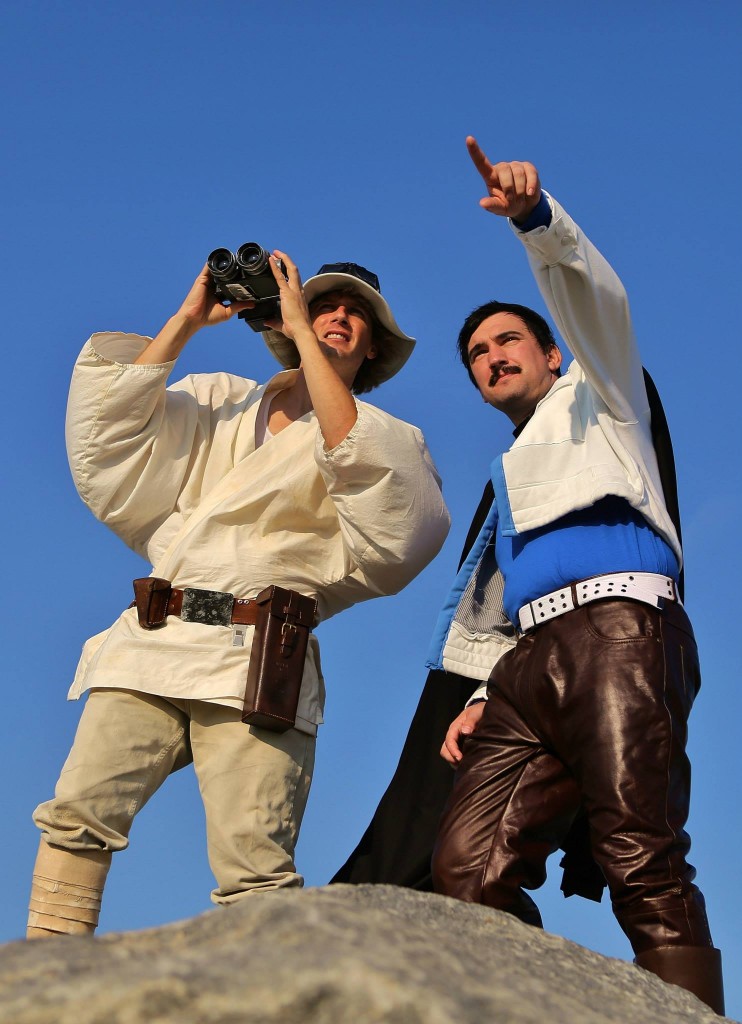 If the stars align correctly, then we will be joined by Biggs "Al Sniezevage" Darklighter. His superb Anchorhead Biggs costume and likeness is going to give BMS readers a rare opportunity to pose with a character that has become so iconic in our webcomic. Awesome Con DC takes place on Easter Weekend in Washington, DC convention center and has a huge guest list and lots of little guys like ourselves attending too.
Walter E. Washington
Convention Center
Washington, DC
FUND RAISING AUCTIONS!
These include Tom Baker 4th Doctor, Jon Pertwee 3rd Doctor, New Series Cult of Skaro Daleks, and more!
Cult of Skaro, led by Dalek Sec (the one in black) from the David Tennant 10th Doctor Era. I hate to see this go.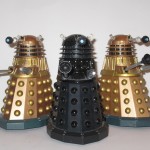 Tom Baker 4th Doctor in oatmeal gray coat with hat and companion robot dog K9. I can spare these two since I have variants I'm still hanging on to.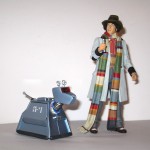 Jon Pertwee 3rd Doctor with monstrous Axon (like something out of the Dunwich Horror). This is the ultimate 3rd Doctor action figure and the Axon is a formidable beastie for him to face off against on your shelf.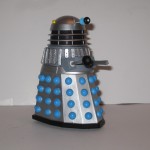 This 1960s drone Dalek appeared in the Patrick Troughton second Doctor story Power of the Daleks. The figure has 6 phrases and works great.
"Exterminate!"
"Annihilate! Destroy!"
"Daleks conquer and destroy!"
"Resistance is useless!"
"Daleks are the masters of all"
"Daleks will destroy all life!"
Double press the button and the Dalek will chant "Exterminate!" followed by blaster sound effect.
And finally Dead Planet classic original Dalek from the 1963 serial that made Doctor Who a smash success. This one has the horizontal rings around its middle instead of the slats that soon became standard in the later years of Dalek design.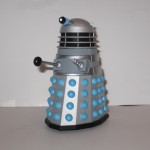 I'll miss these guys, but I can spare them, and our situation right now requires some "sacrifices". Yeah, I'm calling pieces of plastic sacrifices. I'm aware of how weird that sounds. @-_,-@ <- smokin' Leia doesn't care.