Sci-Fi Crossover Bonanza
on
December 26, 2014
at
4:34 pm
Here is the EPIC STRIP we have been working on the for the last three weeks. Can you spot and name all the guest stars making cameos? When I say cameos, this is not just a one off gag. These guys are part of deviating plot line for our final phase of BMS parody of Return of the Jedi.
The reason the strip took so long was in part, the amount of work. From the background, to each new character. In addition, Leanne got a Transformers: Rescue Robots coloring job for Hasbro right in the middle of it which took precedence as paying work. So, things got a little delayed. But we should be on a roll now for the next few months with a lot of prep work done for subsequent strips.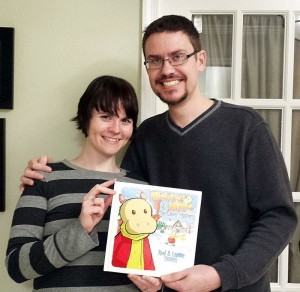 Leanne and I were interviewed by the Maryland Independent newspaper regarding our new Children's picturebook, Hickory Hippo and the Snow Mystery. You can read the interview here. For anyone who isn't aware, we just recently published our first children's book together and would be grateful for any help spreading the word. Ideal for kids from 1-5 and with a touch of humor for the adults. It's the story of an anthro Hippopotamus named Hickory who helps a talking Snowman finding his missing nose. We've had some wonderful feedback from parents who have bought the book and shared it with their children. Right now, if you buy it through our Hickory Hippo website we are throwing in free goodies with each purchase until the end of December.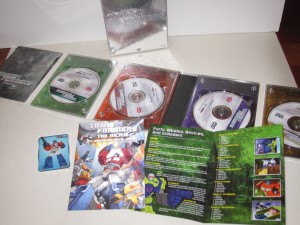 Elsewhile, I'm selling a lot of my DVDs including Doctor Who and Transformers cartoons to help raise money for my medications due to the health insurance nightmare I've been involved in for the last 4 months. My Transformers boxset which sold last week covers my percocet. Don't get me started on how mad I am about it. It's taken them three months to correct my birth date from Sep 1st, 2014. And when they finally fixed it, they messed up the effective date of my coverage so that it won't start until Jan, 2015. It was supposed to start 4 months ago. So I've been going without my regular prescription medication and doctor's visits for most of that time waiting for their expedited urgent corrections to be made, and now it's Dec 26 and I'm still not able to use my health insurance.
I am only now speaking out about this as I hoped things would have been resolved by now, but its gone on so long now that I don't care anymore and I want people to understand why I'm so unwell and trying to raise money constantly. Please help us spread the word and point them to our eBay item listings here.