Tender loving care
on
February 11, 2013
at
12:00 am
Thanks for joining us again this Monday. Leia gets another chance to mother Luke, but some injuries really need a medical droid's attention.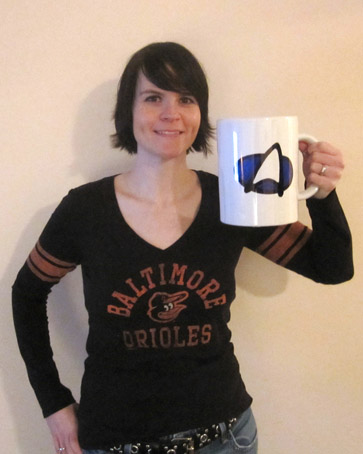 T. Gatto sent us two giant-sized custom-made mugs for Christmas. One emblazoned with the Star Trek Federation logo and another with the Imperial logo. They are so cool and we can't wait to display them at our next show.
The mugs really are huge. That's Leanne pictured with one on the right. She looks like a Hobbit!
We hope to get a picture of a Darth Vader cosplayer holding "Muggy" at our next convention in May. That show is the ANS Sci-Fi and Comic Con in La Plata, Maryland. Leanne and I will be guests at the show, along with special guest Frank Cho. The 501st Legion's Old Line Garrison will also be there.
A special BMS / 501st event will take place which you won't want to miss. Leanne is also slated to be on a panel about Women in Comics. So, if you are in the area or want to make a trip out to see us, this is a great opportunity.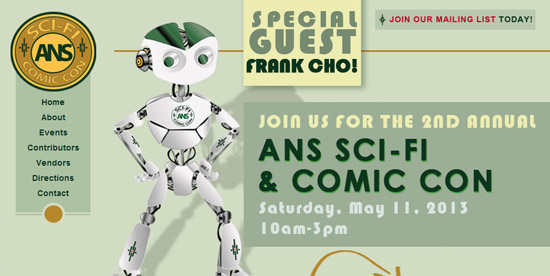 Finally, Leanne was looking for a good photograph of Leia for a friend who will be meeting Carrie Fisher at a signing. In the process, she came across this great photo from Rinzler's book "The Making of Empire Strikes Back" and we just had to share it. I think Yoda looks so life-like in this photo and adorable. You can click to view the image at full size. So much cuter than the CGI version too. 🙂