The Haunting of Lando Calrissian
on
February 7, 2014
at
9:38 am
Although we continue our 5th anniversary celebrations, we return today to our Return of the Jedi parody. Look for more from Boussh next week. Meanwhile another milestone has been reached…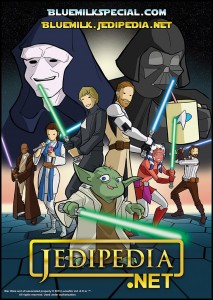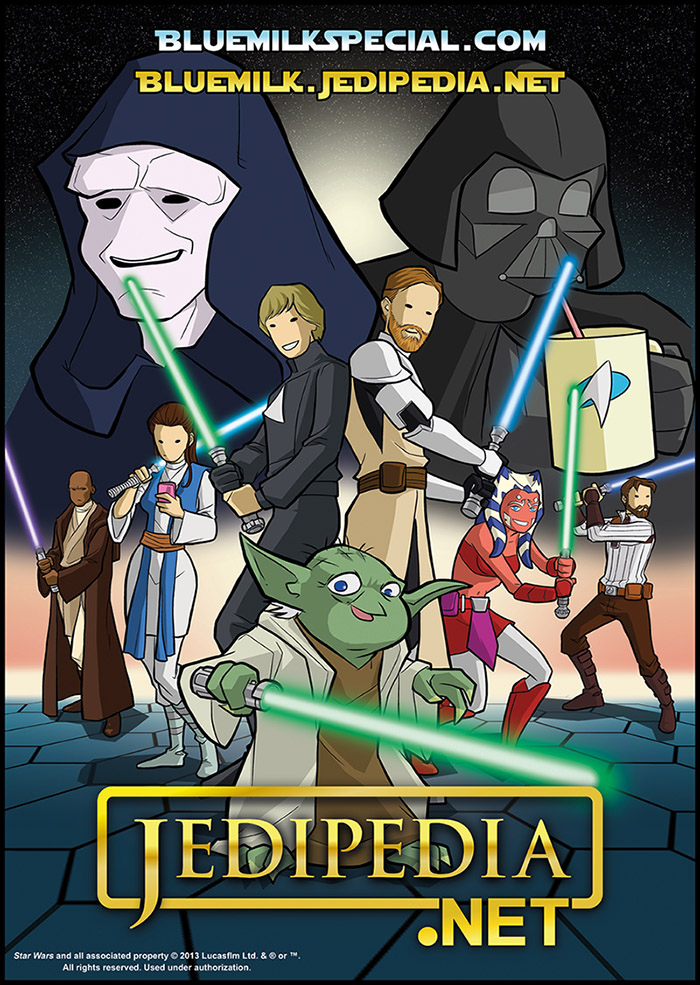 For several years we have been translated into Spanish, French, Russian, Portuguese and German. While some of these translation efforts have slowed, or stalled completely, Michael Stipp's work over at Jedipedia.net has been inspiring! In the space of about two years, the German translation has covered over 570 strips and this week becomes the first alternate language BMS strip to catch up to the original! Check out the German translation here: http://bluemilk.jedipedia.net/
I want to extend a huge THANK YOU to Michael, along with the Jedipedia.net crew for their kind support and enthusiasm. I hope BMS has helped add a fun diversion to your list of daily activities and possibly brought in some more readers.
It actually looks like we have a bit of a translation crisis at hand. The Spanish, French and Portuguese translations all appear to have shut down or are abandoned. Therefore, there is a unique opportunity to any enterprising fan to step up and volunteer to become a BMS translator. We welcome BMS into any language, so long as you remain faithful to the English script, retain our disclaimer, link to this website and limit your advertising to respect both us and Lucasfilm.
Contact us at Blue Milk Special Translator volunteer.
You will receive perks from us and a place with Leanne and myself in the wider BMS production team.