The Vader Maneuver
on
September 3, 2012
at
12:00 am

On Saturday and Sunday, September 8-9, 2012 Blue Milk Special's creators (that's Rod and Leanne Hannah) will be at Baltimore Comic Con. Leanne has updated her personal blog as well, which you might like to check out. She has a nice gallery of her work on the site, though you can get an even more up-to-date book of sketches at Baltimore Comic Con this year.
At the show you will be able to pick up the following great BMS pinup and many other prints of Leanne's comic book and pop culture artwork…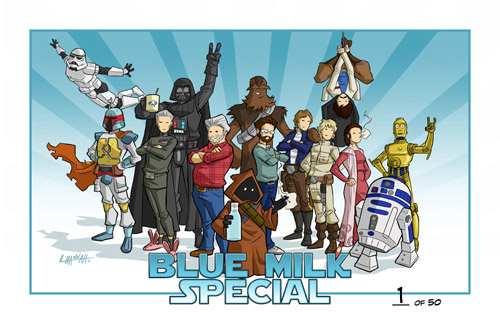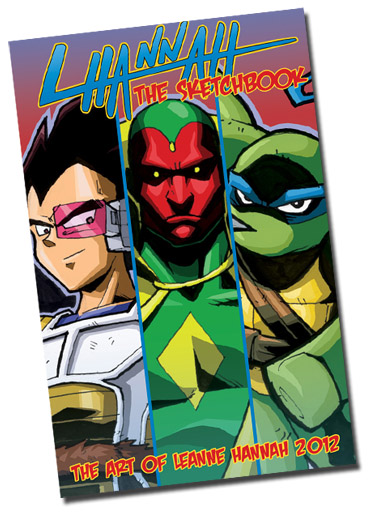 The coolest item will be The Art of Leanne Hannah 2012 Sketchbook (pictured left) containing 32 interior pages of recent sketches. This is a nice way for readers to support Leanne and Blue Milk Special. If you can't get to the show to pick up a copy in person, you will be able to purchase a copy online after the show. We will throw in one of the brand new glossy BMS promo cards for free. 🙂
We will be located in Artist Alley at table A96, listed in the convention program under Leanne Hannah (not Blue Milk Special this year). We don't make as many appearances anymore, so if you are interested in getting a sketch, or simply meeting us in person, this is the place to do it. If you are not local, or unable to attend, then stay tuned for online availability of the sketch book.