Skywalker Upgrades
on
February 22, 2013
at
12:00 am
Losing your dominant hand is not quite as grievous as is used to be. You can go for a hook, a robot hand, or the sort of lumberjack hardware that any good S-Mart department manager would feel naked without. By now, most of our readers know that 2-1B has a thing for Luke. Hardly surprising then, that the caring medical droid gave in to Commander Skywalker's wishes! And for those that don't get the reference, here's a clue.
Here's a great photo of 2-1B and Luke Skywalker with his alternative robot hand option…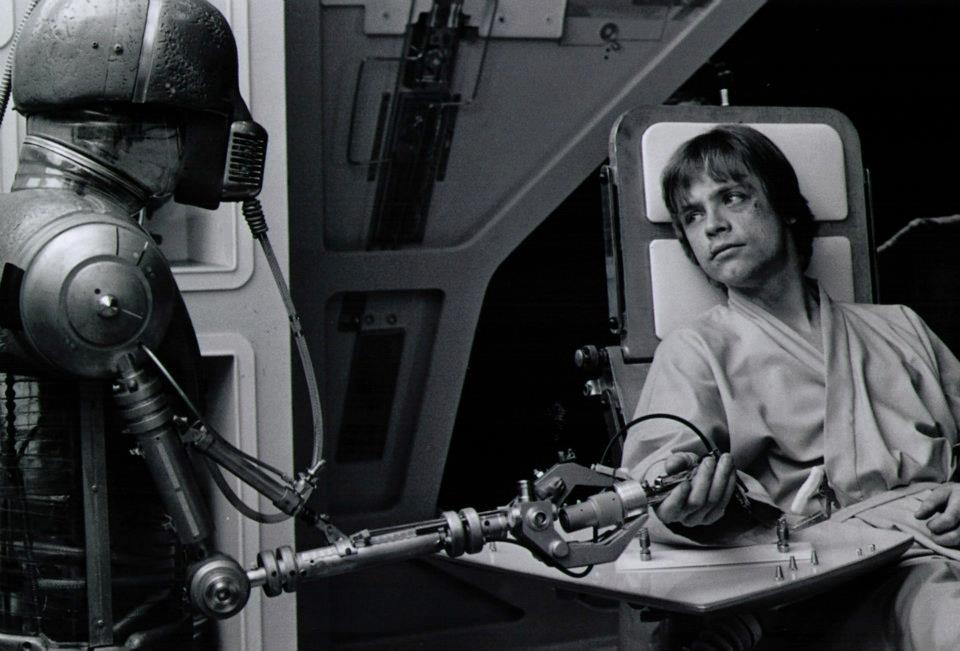 Both Leanne and I are left-handed. An amazing coincidence, but it also means losing our right hand is less inconvenient. I remember when I was a kid, always hoping Bruce Campbell / Ash was left handed. We southpaws need our heroes.