on
October 17, 2014
at
12:00 am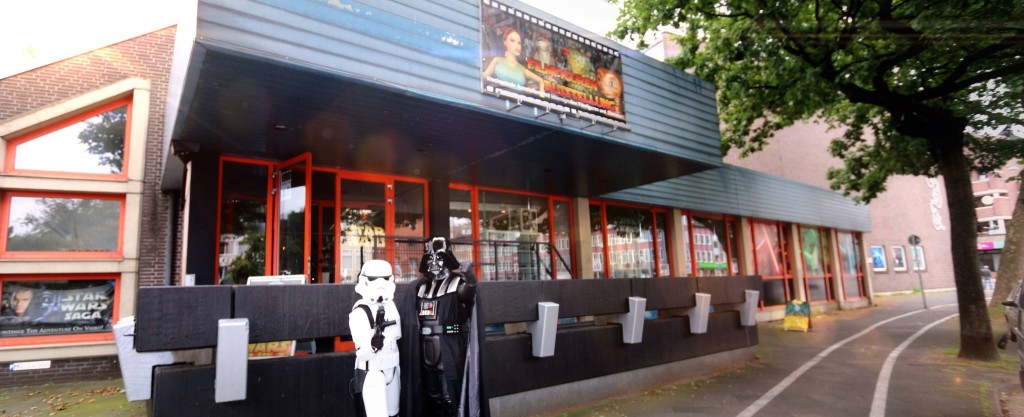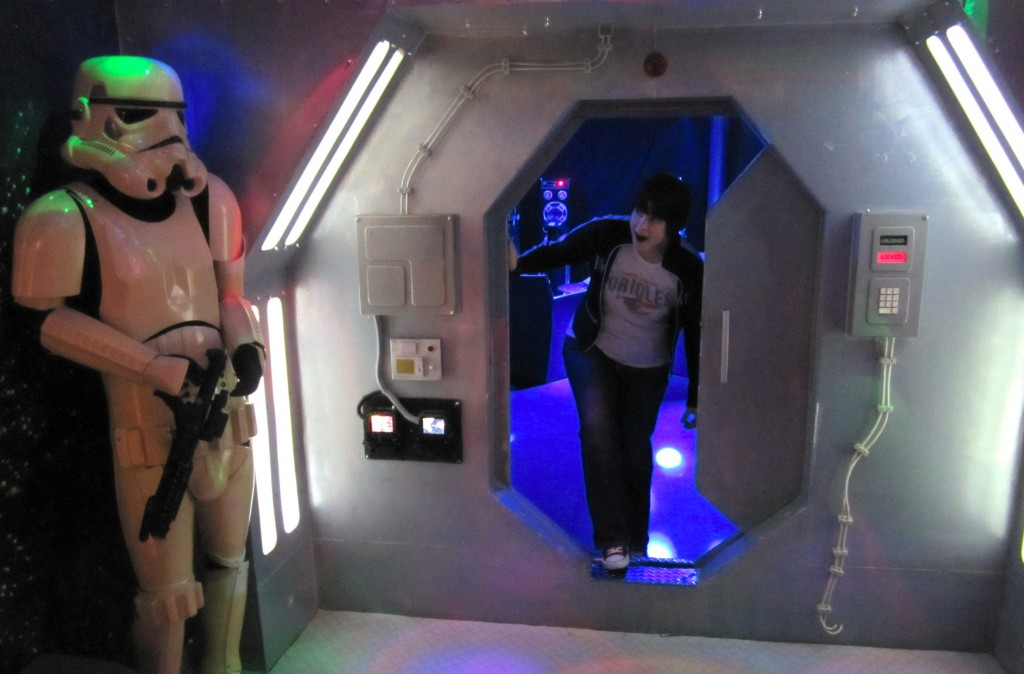 Leanne and I were invited to a special tour of the Filmfiguren Ausstellung Star Wars museum on Monday after the Jedi-Con event. The museum is located in Mönchengladbach, Germany, about 30 minutes west of Dusseldorf and Cologne. The museum was established by mega collector Thomas Manglitz and hosts the largest collection of Star Wars memorabilia and props in Europe. The collection includes LEGO Star Wars, Hasbro / Kenner toys, Sideshow collectibles, replica Star Wars film props, puppets and costumes, a Star Wars gaming arcade, a children's party room, lightsaber training classes and a huge Star Wars merchandise shop!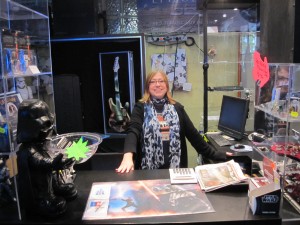 We were not aware of the Filmfiguren Ausstellung before arriving in Germany for the Jedi-Con event, but were very lucky to learn of it and be invited to see it while we continued our trip through the country. Thanks to Christine for opening the museum for a few hours on Monday afternoon for our benefit. That made us feel really important! Although the museum is still expanding (it is a really ambitious museum), there is a LOT to see and a great Star Wars atmosphere, both from the surroundings and from the various themes from John William's musical scores. The action figure dioramas were a real treat, with a giant Mos Eisley street scene that filled an entire room and could have kept me there studying it for hours.
The dioramas in particular are beautiful pieces of work requiring intricate model making skill, such as the Endor tree village and the Imperial Walker cross section. This is not just a Star Wars museum. Technically it is a film museum with plans for Indiana Jones among others. Below you can see Leanne posing with the princess dress from Space Balls the movie!
However, the most exciting thing about the museum is the part that is not yet open to the public. The museum occupies a former swimming center and the expansion currently in the works makes use of the drained swimming pool and its surrounding building. I'm not allowed to show any photos with spoilers as there is nothing worse than for the owners having to tell disappointed visitors that this section is not yet open to the public. HOWEVER, what I can say is that the scale of this part of the exhibition is phenomenal and what truly brings my Rancho Obi-Wan comparison to bear.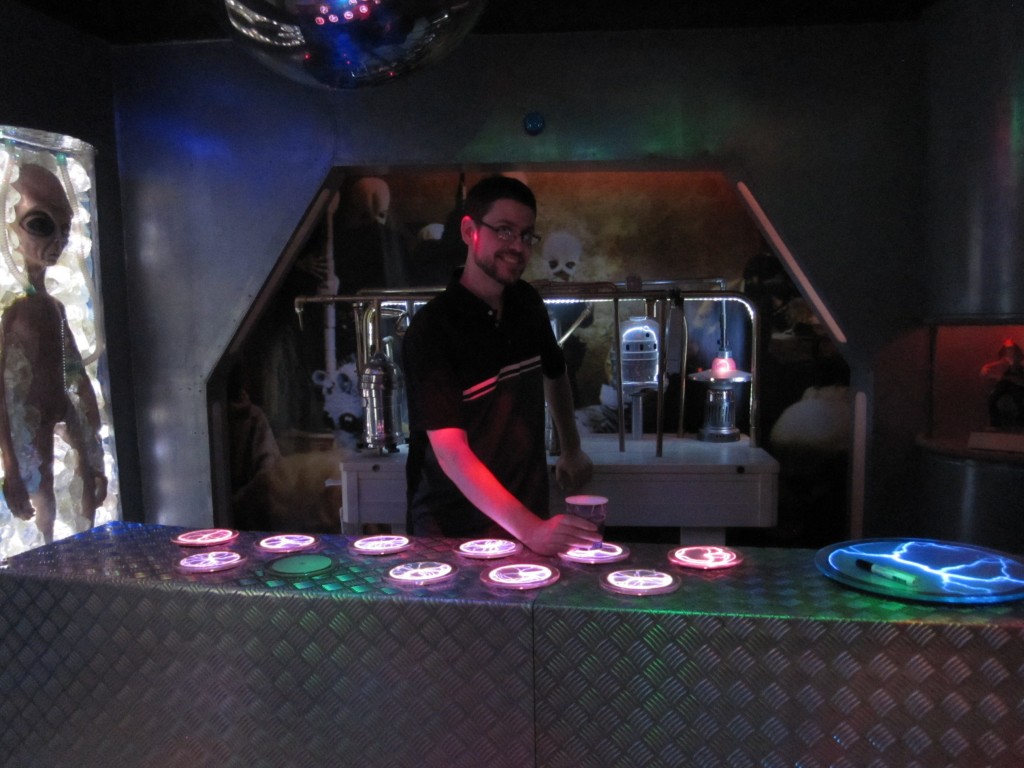 Saturday from 10:00 – 16:00
Sunday from 12.00 – 17:00 
Child 4,– Euro
Adult 5,– Euro
Family 13,– Euro
Filmfiguren Ausstellung
Berliner Platz 10
41061 Mönchengladbach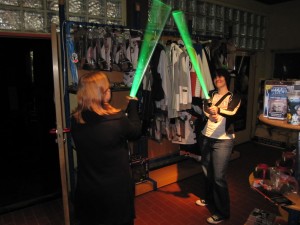 We found a black series Biggs Darklighter figure at the museum store that we just could not pass up.

Biggs Forever!