on
August 22, 2016
at
12:00 am
Ever thought that the Jedi policy of behaving like Mr. Spock was a little dull and inhuman? Just wanted to be yourself? Maybe even a little naughty? That's part of the attraction of the Sith. Sure you have to kill your master and get your own apprentice, but after all that piggyback training, who wouldn't want to?
More exclusive one time only items for sale to help keep BMS alive. See below…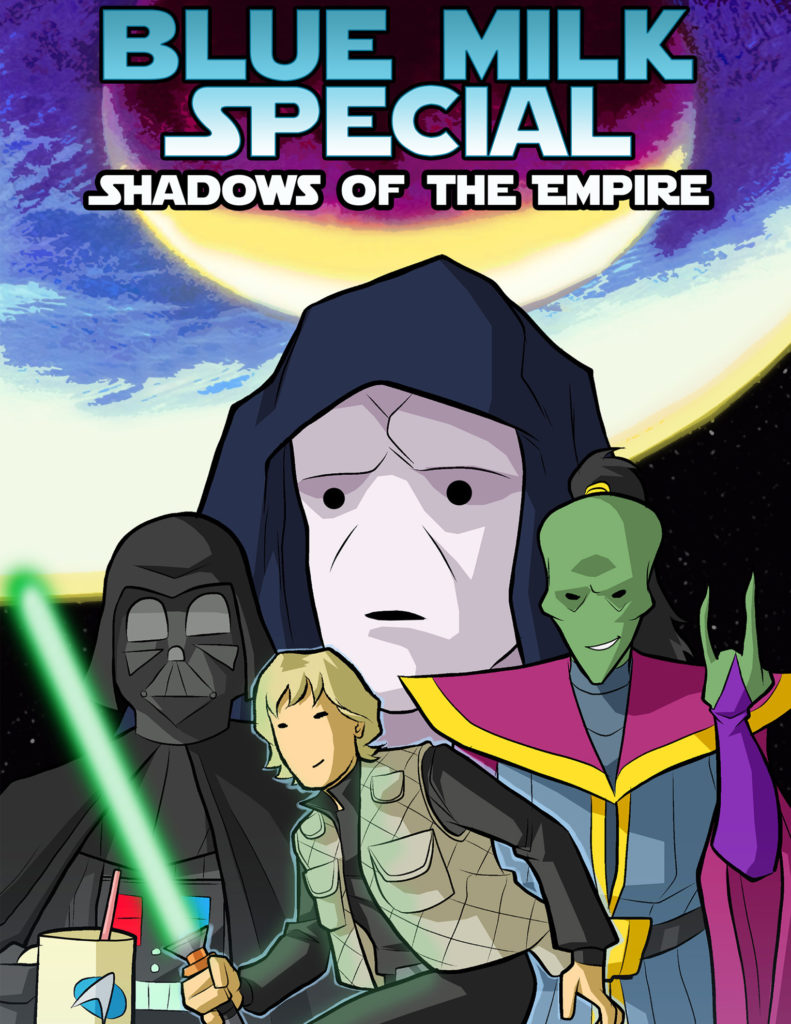 Complete set of all 56 BMS Shadows of the Empire webcomic prints signed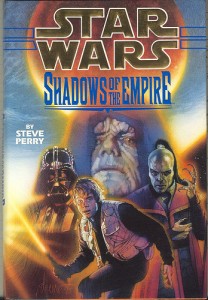 This auction is for the complete set of all 55 Shadows of the Empire strips from the webcomic Blue Milk Special from 2013. This set also includes the BMS Shadows of the Empire 8.5″x11″ poster.
In December of 1996, LucasFilm launched the multimedia extravaganza that they called "Shadows of the Empire". The story of how Luke and the gang tracked Han Solo to Jabba the Hutt. It was decided to throw in a curve ball to make Boba Fett's journey to Tatooine as roundabout as possible. Oh, and to throw in an alien mastermind who is an even bigger crime boss than Jabba, known as Prince Xixor. Part of the story followed a new hero called Dash Rendar. Heck, a lot was going on and following the story required piecing it together in a way that has never been done before… until Blue Milk Special took on the challenge in the form of webcomic parody!
The idea behind Shadows was that LucasFilm would behave like they had made a feature film and move forwards with all the tie-in material. It was an experiment that effectively called in to question whether a movie was even necessary at all in order to make lots of cash off eager Star Wars fans. In truth, a prequel movie set between Empire Strikes Back and Return of the Jedi would have stretched credulity just a tad as the main cast were all 12 years older. However, you could get around that aging issue by keeping the Shadows of the Empire experience within the confines of the imagination in the form of a novel, comics and video games. A soundtrack for the imaginary movie was released on CD. There was even a toyline. Hell, there were probably Prince Xizor underwear!
The BMS parody of Shadows of the Empire is free to read online, but never offered before in print.These one time printings will never be offered again and are from our personal collection.These are not available anywhere but in this one time auction.
Prints are on glossy photo paper 8.5×11″ inches and will be signed by the artists. This is from our personal collection and only one Blue Milk Special fan can own these, making these ideal for long time BMS fans and collectors of Star Wars obscuriana.
Also, please check out my beloved Colonial Marines customs…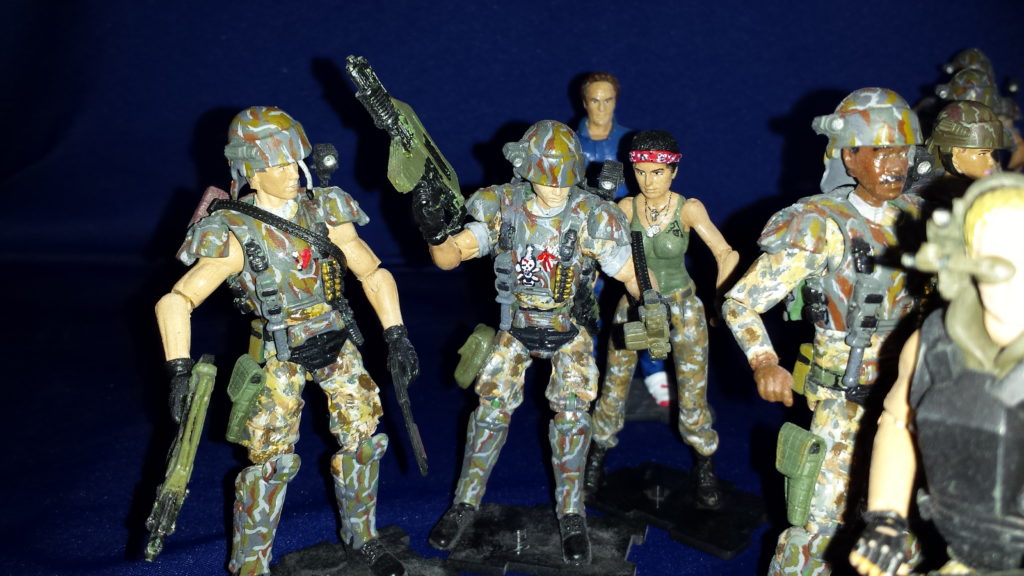 I hate parting with them. They're not perfect, by any means. Mostly statues with limited posability and the odd amateur customizer flaw. But, hopefully the photos show that they look great together. From one Aliens fan to another, I hope these figures go to someone who can truly appreciate the work and what they represent.
The set includes:
Sgt Apone
Cpl Dietrich – with medical kit
Cpl Hicks – with shotgun and holster
Pvt Hudson – with motion tracker
Pvt Vasquez – casual dress
Pvt Drake – with head-mounted sight and heavy weapon
Pvt Frost
Pvt Crowe
Pvt Wierzbowski
Bishop – with cool shoes
The set includes generic stands, as well as three Aliens Sulacco Hangar bay stands, and two Japanese Colonial Marine kit stands.
These customs were made using a variety of parts from Marvel Universe, G.I. Joe, Star Wars, Japanese Colonial Marine kits, custom Colonial Marine armor molds, sculpy, paint and a lot of imagination and patience. They have been on display on my shelf for a long time. They are fragile and meant for display, not play. They have limited posability due to some figures requiring limbs or head to be glued and fixed in place. Paint can rub if not posed carefully.
I know it may seem like I'm asking a lot, but consider that at $350 dollars, each figure is basically a deal at $35 only. It's not like you can buy such a complete collection of Colonial Marines, and even the official two that are on offer from Hiya Toys look nothing like the actors. So, help me out if you're a collector and want to show your love for the United State Colonial Marine Corps.
As always, from a smoke free home. No Smoking Leia in this household.