on
June 24, 2016
at
6:00 am
Hope you all remember Kirk and Khan's appearances in BMS so far. Here are some of them: Kirk 1, Kirk 2, Kirk 3, Kirk 4, Khan, and most recently My eyes are up here!
We have a number of items from our collection up on eBay and will be adding more next week. Have a look and consider donating to Blue Milk Special through the purchase of one of these. Click here. Include a note with your eBay purchase that you are a Blue Milk Special fan, and I will include a free Blue Milk Special promotional card in the shipment.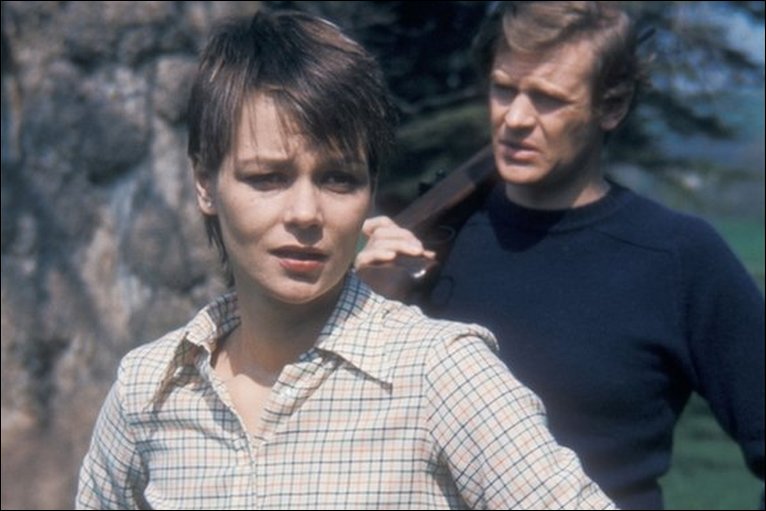 Survivors Series 1 and 2 – 2 DVD sets 8 discs + 2 booklets BBC sci-fi classic Region 2.
The amazing, ahead-of-its-time BBC science fiction series, Survivors was created by Terry Nation and told the story of an apocalyptic pandemic and the struggling remnants of humanity fighting to uphold modern values in an increasingly brutal and tribalistic world. The character conflict and moral dilemmas give this series and HBO quality of writing that still stands the test of time.
Back in the early days of our friend Robert Kirkman's career as a comic book writer, he had just begun working on The Walking Dead. I recommended Survivors to him for the character dynamics that drove the show. Even though Survivors lacks zombies and sci-fi fantasy, its emphasis on how communities and individuals survive and rebuild after a break down of society is compelling viewing. It has one of the most powerful moral dilemmas I've ever seen on television in Episode 9 – Law and Order, but that would be a big spoiler and needs to be seen to be truly appreciated. If you like the grit of HBO shows then I recommend Survivors, but if you like the lighter side of fantasy and sci-fi, this series may be too harsh.
On offer here are Series 1 & 2 DVD sets, totaling 8 discs + 2 detailed behind-the-scenes booklets. DVDs are REGION 2 only, but USA buyers can watch with a multi-region DVD player, or via computer, and can even rip with the free MakeMKV app should you want to digitize for your collection.
Both sets are in very good condition. From a smoke free home. Discs are in great condition. This is a great deal to collect series 1 and 2. I highly recommend checking out this show or rediscovering it and adding it to your classic sci-fi collection.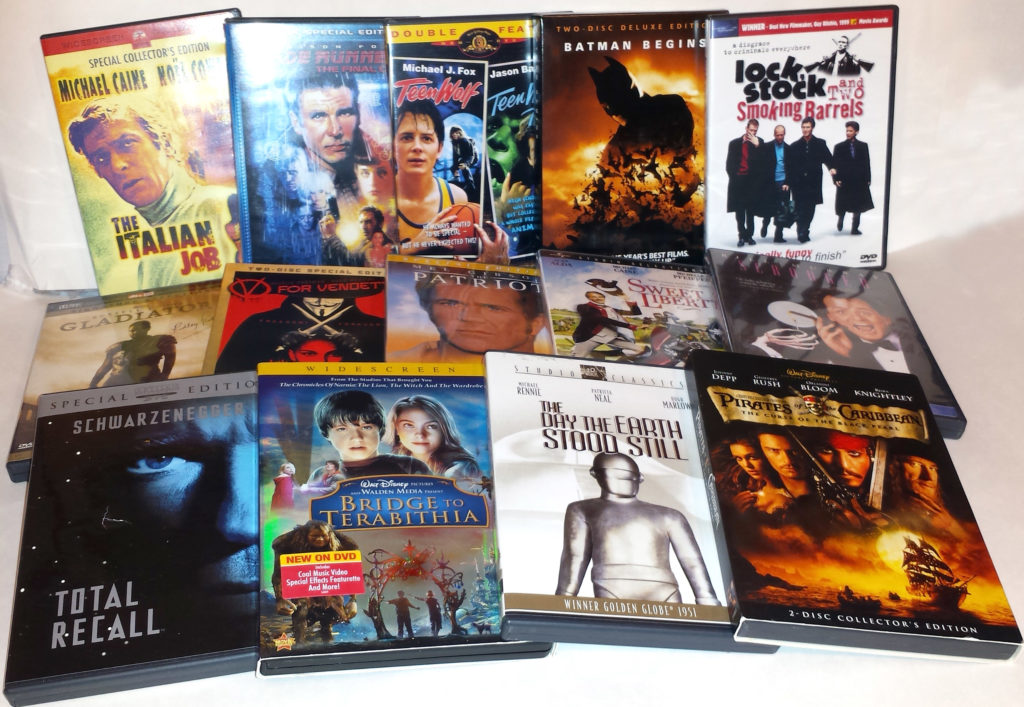 15 CLASSIC MOVIES! including special editions on 14 dvds! huge lot! Region 1 – This auction is for 14 DVDs, including one double feature for a 15 movie collection including many special editions (see list). Cases, covers, and discs are in great condition unless otherwise noted. From a smoke free home. Discs are region 1.
CLASSIC TV DVD Region 1 Massive lot of 5 shows and 18 discs – The Avengers, Blackadder, Sopranos, CSI Crime Scene Investigation and Outlaw Star. Totalling 18 discs. This collection includes one of my favorite comedy shows, Blackadder, and one of my favorite classic TV shows, the Avengers, which I strongly recommend to anyone with a love of retro goodness. Cases, covers and discs are in great condition, region 1. Excellent price, great cult series.
Why so many things for sale? Because Blue Milk Special is a fan project, its sustainability relies on our limited resources. We're not just talking website, which can be very expensive, but time. Any time spent on BMS is time spent away from professional paying work, so any help in funds is invaluable to the longevity of the BMS project. Since losing my job due to health reasons and starting work as a freelance artist, Leanne and I have a very bohemian lifestyle out of necessity (minus the coffee). That is why you often see me selling stuff off to try to keep things going. But there are other ways you can support the work as well.
If you are enjoying Blue Milk Special and would like to either be a patron, or donate to this free webcomic project to help support it, then you have three options. 1.) you can donate any amount to my medical fund at GoFundMe. 2.) You could support us with anything as low as $1 dollar per month through subscribing through Patreon with the added perk of seeing unlettered art, and webcomics before they are published on this website. 3.) You can purchase an item through our store, but be aware that we get only a very small portion of the sale.
You can still stay ahead of the website by subscribing through Patreon and supporting us on a monthly basis. It's a great way to help keep the artists going and producing the work you enjoy. We're not the only creators on Patreon and I highly recommend searching through Patreon to discover similar works in the genres you enjoy.