on
January 14, 2013
at
12:00 am

Bombard Radio, the internet podcast by fellow Star Wars fans, interviewed Blue Milk Special this weekend! Oh, and a big announcement for European Blue Milk Special fans!
The episode is now up and available for download. So head on over to Bombad Radio and have a listen, or a cringe! I hope it comes off okay. I got a little excited with all the questions.
Episode 66: A little Blue Milk Special with our Human Comics

Hosts: James and Jeremiah

Guests: Gabe (Founder of Human Comics) and Rod (Founder of Blue Milk Special

Synopsis: We have two guests featured, first the founder of Human Comics, debuting its first issue now, Gabe, who talks about his new comic, including making a great exclusive announcement. In addition we have Rod Hannah founder of Blue Milk Special, the #1 Star Wars comic on the web (parody), talking about his inspirations, hopes for the future and just how he goes about making his amazing parody comic.

Do you want to know more?

http://www.bluemilkspecial.com

http://thegungancouncil.podbean.com/2013/01/12/episode-66-a-little-blue-milk-special-with-our-human-comics/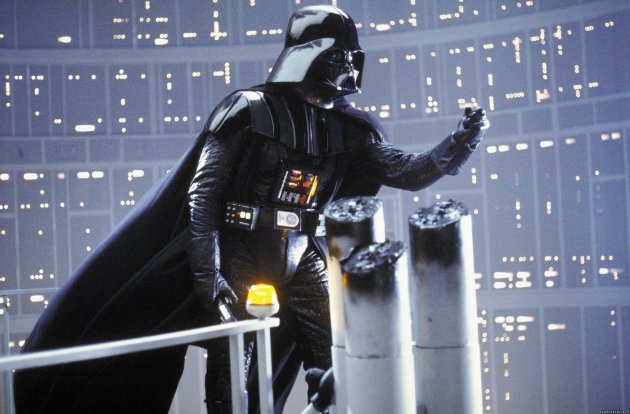 We have reached that momentous scene where Vader reveals his identity to Luke.
It was something that Vader was made aware of as early as the Story of the Faithful Wookiee animated segment form the Star Wars Holiday Special, where Boba Fett revealed to Vader that he had captured a rebel named Luke Skywalker. That had to ring alarm bells in Vader's helmet. So when they met during Splinter of the Minds Eye, we presumed Vader knew by now, but was keeping that knowledge close to his chest. Finally, after all that searching for the perfect moment stuff, he chops off Luke's hand and realizes, it's now or never. What a touching scene… well not really. Just like a dad to rub it in and always seek to embarrass his son!