on
October 4, 2013
at
12:00 am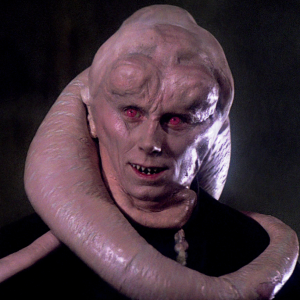 I think at some point in the 1990s my more juvenile self got into the habit of altering the meaning of Bib Fortuna's question. "Die wanna wanga?" is one of the most memorable lines of all the alien languages muttered in Star Wars. However, whenever I hear it, or think it, I tend to think Bib is offering to expose himself. This seed of an idea simplifies his character by the very idea that he would politely ask for permission to do so in the first place. It's an alternate character interpretation that made Bib more interesting to play with in our parody, but I've had to wait for years until we finally reached this scene. Bib showed up a couple of times with Declan Jabba during the BMS storylines set between Star Wars and Empire Strikes Back which you can find via our archive or search feature.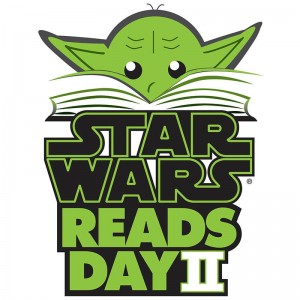 This Saturday, October 5th, you can head down to any of the local participating book stores for a little Star Wars fun. Star Wars Reads Day began in 2012 and was a first ever collaboration between DK Books, LucasFilms, and several National Book Retailer Stores to celebrate Reading and Star Wars.
"Fans of reading and a certain galaxy far, far away have reason to rejoice: Star Wars Reads Day, a day-long celebration of literacy and Jedi, Sith, Wookiees, and all things Star Wars, is returning. The second annual Star Wars Reads Day is to be held this October 5, 2013, and will again feature Star Wars fans, authors, and artists coming together in a nationwide multi-publisher initiative. Participating publishing partners include Abrams, Chronicle Books, Dark Horse, Del Rey, DK, Quirk Books, Random House Audio, Scholastic, Titan Magazines, and Workman. Last year, 30 authors and 1,500 costumed volunteers participated in over 1,200 Star Wars Reads Day events across North America."
And the debut of the final episode of Voyage Trekkers season 2. Make sure you've watched part 7, part 8, and part 9 first. It's the best sci-fi parody show since Red Dwarf.
When will BMS be back? We're shooting to get back to a Monday and Friday update schedule for the rest of October, but we may have to drop back to a single Wednesday update toward the end of the month to help give us more flexibility in the production end of both BMS and our other projects. So, look forward to Jabba's Palace at last coming to life over the course of October.