Helpless Han
on
May 24, 2013
at
12:00 am
SPECIAL NOTICE: Leanne and I send our best wishes to Kevin Conn, our BMS Podcast partner, but also our good friend. He has been in hospital with a treatable but dangerous illness over the last couple of weeks. We're sending you as much Forciness as we can muster, Kev! Heal quickly, okay?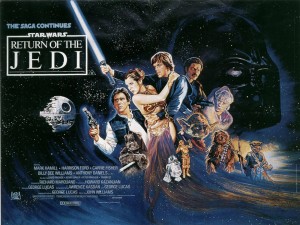 There's nothing quite like being helpless and knowing it. Okay, I didn't fall on top of 4-LOM in a compromising position, but I'm sure many of us can relate to a point in our lives where we could do little but wallow in our dependence and powerlessness. On top of that, add having to put up with the ramblings of some jerk who suddenly thinks you're their friend!
As we move forward with the Shadows parody, Leanne and I have noticed the significant drop in activity in terms of reader feedback. It seems that general enthusiasm for the project is at its highest when the subject matter is better known. Basically, Shadows doesn't seem to be capturing much interest and at our current rate of detail, we'll be at it for at least two more months…
We've therefore decided to heavily abridge the three quarters or so of remaining story so that we can wrap up Shadows promptly and move on to Return of the Jedi. It is, after all, the 30th anniversary of Return of the Jedi on Saturday. I was therefore inspired to mark the anniversary with this Blue Milk Special Return of the Jedi free poster…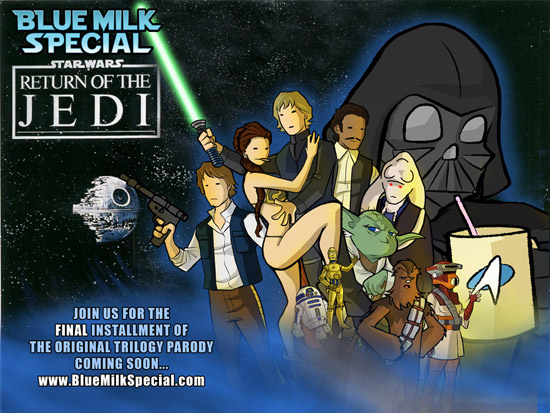 It's not 100% finished and needs some tweaks, but we will probably offer it as a competition prize in the near future for some lucky BMS reader.
I'll try to wrap things up in the next 6 strips so we can end Shadows and get back on track. The continuity will get choppy as a result, but there are less than half a dozen moments that really cry out for a BMS skewering anyway.
On to more serious matters now…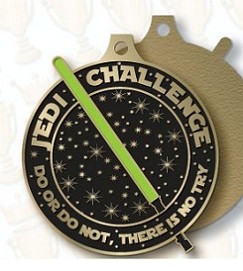 Want to win a Light Saber Medal?
The Jedi Challenge Virtual Run is a charity run to benefit The Leukemia and Lymphoma Society. This virtual run is available in 5K, 10K, Half-Marathon, and Full Marathon distance. Entry includes a 2″ Die-Cast Medal. Proceeds got to The Leukemia and Lymphoma Society's Team In Training. They also have the event listed on Facebook.
DO or DO NOT,
there is no try.
Understand that you can make a difference for a child like Gideon. He is in the middle of his battle with Leukemia and is having a spinal tap and started another round of chemo on Thursday.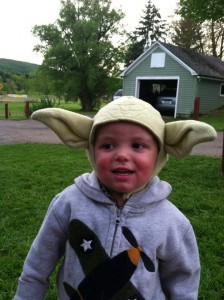 So, what is a virtual run? You can run anywhere at anytime you choose before August 1st. More details at The Jedi Challenge Virtual Run If you can't run, you can still register and donate!