Princess Leia speaks Ubese
on
January 24, 2014
at
12:00 am
This is by far the biggest strip we have ever published. 12 panels to keep you going over the weekend! You may have noticed that Boussh the Bounty Hunter speaks in an alien language in the film. That language is called Ubese, and apparently its the easiest language to master in the galaxy… at least, according to Leia. In today's strip, we learn that the good guys really should fill C3PO in on the plan. 🙂
A quick breakdown on how you can support BMS.
1.) The only merchandise that we actually sell is a Blue Milk Special T-Shirt with our logo, designed by Leanne Hannah. We get a very small royalty from each sale.
2.) At conventions you can buy sketches from Leanne, but we sometimes offer limited time only commissions sketch cards through this website. So watch out for that soon.
3.) In the meantime you can bid on our eBay auctions of our action figure collections which we are selling in an effort to cover the toll of years of medical expenses and its impact on our lives. By purchasing an item to add to your own collection, you are directly helping us. I'm trying to avoid having to put my Star Wars collection up for sale.
4.) We met our GoFundMe goal, but you can still contribute and help us exceed the goal handsomely. All help is deeply appreciated.
5.) Or if you prefer to simply send us a donation via Paypal, you can do that instead. The link is in the top left side bar on this page.
So, lots of ways you can consider helping us.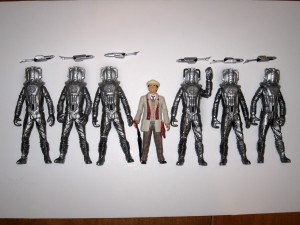 Doctor Who Silver Nemesis 7th Doctor & Cyberman army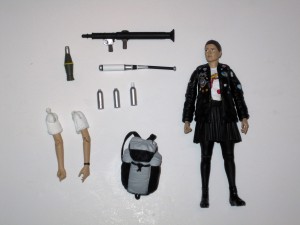 Doctor Who companion "Ace" figure and accessories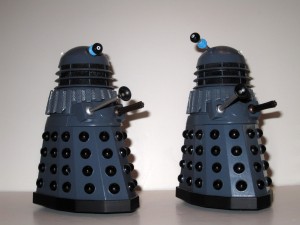 2x Genesis Daleks from Doctor Who 4th Doctor era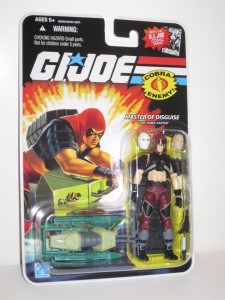 GI JOe Zartan with Swamp Skier MOC 2008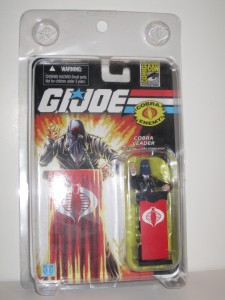 Cobra Commander – San Diego Comic Con 2008 exclusive factory sealed MOC