Wonky lightsaber
on
June 20, 2014
at
12:00 am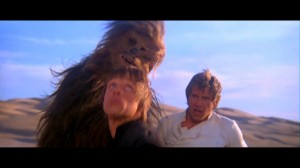 I noticed the look of absolute shock on Han Solo's face (and Chewbacca's too) in this scene and had to replicate it in the strip. It seems a little puzzling at first why Han would be looking so surprised when he is effectively blind. He did mention instead of a big black blur, all he could see now was a big white blur. However, I like to think Chewbacca was giving him a running commentary on Luke's astounding actions.
Meanwhile, CONGRATULATIONS to Nathan Blackwell and the Voyage Trekkers team for breaking their goal of $10,000 to fund the preproduction of a Voyage Trekkers movie. I've been bleeting on about it, but I love Voyage Trekkers so much that I had to make a crossover to support them and try to get you guys who have yet to discover them to check out the webseries. So, without further ado…
Click for full size…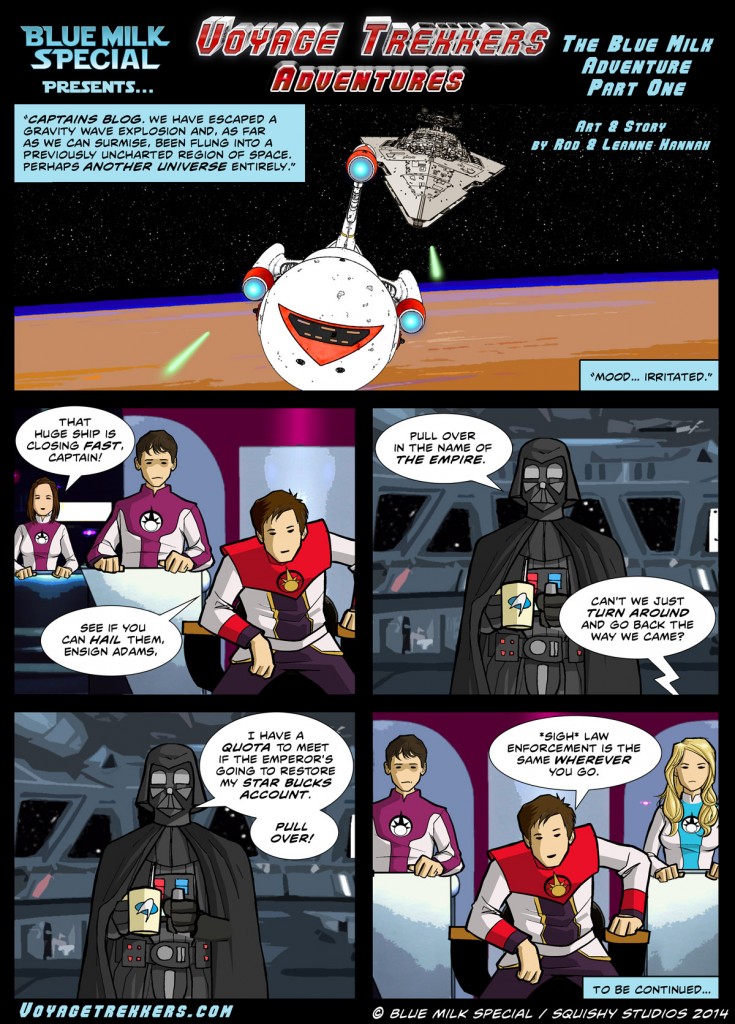 Now, Leanne and I are doing a whole series of these Voyage Trekkers Adventures webcomic strips to help out Nathan and the movie project. So, there will be more Voyage Trekkers strips if they can hit 100 backers on their IndieGogo campaign. So, if you haven't yet backed them, or know someone who might be into this sort of project, then please help us get there. I have a total of 10 planned.
Let's make it happen!
Also, you can check out the video promoting the movie project below, if you haven't already.