on
July 8, 2011
at
12:00 am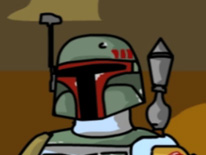 We are pleased to announced that Neil Baker's Turning to the Dork Side film entry in the Star Wars Fan Movie Challenge is now available online. Many have submitted their films already and competition is fierce. All are deserving of recognition. However, Neil Baker is an animator and cartoonist whose sense of humor and style gels very much with our own here at BMS studios. We loved his animated film and are sure you will too.

A lot of work and genius! As Neil has always been a supporter of BMS and many of our fans have discovered Turning to the Dork Side through this webcomic, we encourage you to consider voting for Neil's entry in this big fancy competition.
You can view Turning to the Dork Side here, and vote for it, here. The voting option for Turning to the Dork Side is near the bottom of the voting list.
Our Big Announcement!
We (Rod and Leanne Hannah) will be at Baltimore Comic Con (August) and Virginia Comic Con (September). See below:

Our big show of the year is also our first show of the year. We have been living like old hermits on the Dune Sea, hiding away from the comics community for nearly a year. I think our last show was New York late last year. Anyway, Baltimore Comic Con is semi-local for us and it's a relatively large 2 day show. It takes place at the The Baltimore Convention Center on Saturday and Sunday, August 20 & 21, 2011. Show hours are: Saturday 10-6, and Sunday 10-5. Stan Lee will be there!
Two-Day Admission (8/20-8/21): $30.00
Saturday Admission (8/20): $20.00
Sunday Admission (8/21): $15.00
STAN LEE VIP Admission: $195.00
As always, kids 10 and under get in FREE!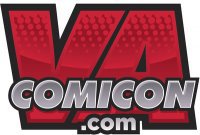 Although Virginia Comic Con has yet to update their site with their upcoming show schedule, both Leanne and Rod will be attending the single day show in September. It will be held in Crowne Plaza West in Richmond, VA on SATURDAY September 3, 10a-4p.
Admission is $6 bucks.
Free for kids under 5 and persons with a valid military ID.