on
July 27, 2013
at
12:00 am
Shadows of the Empire has been temporarily interrupted to bring you these important messages…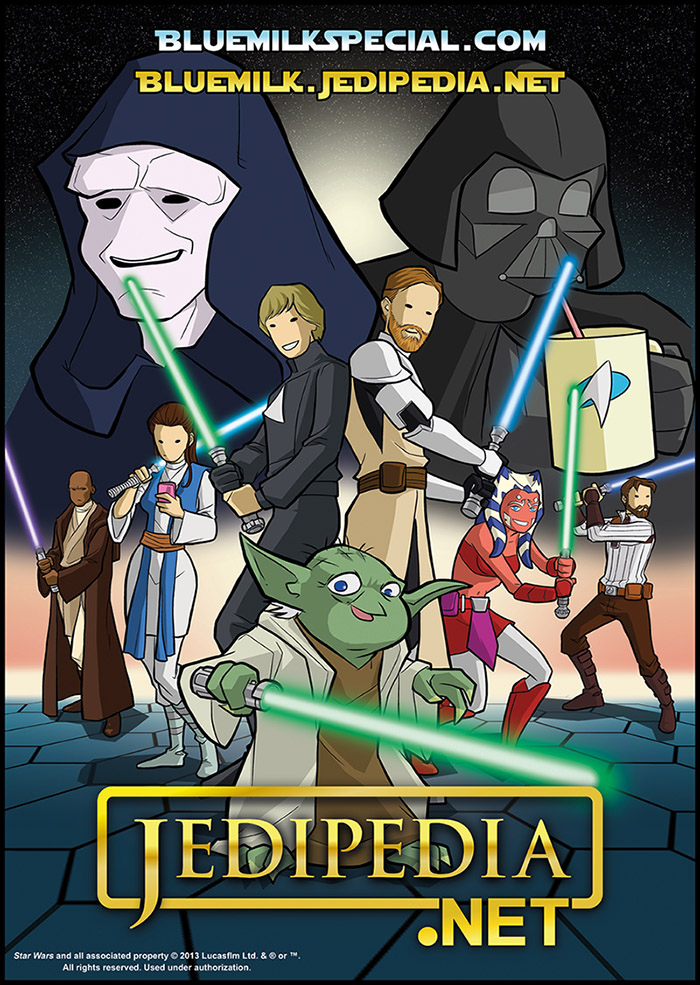 As part of our teaming with Jedipedia.net, Leanne and I put together three exclusive Blue Milk Special strips. One for each day of Star Wars Celebration Europe II (Friday, Saturday and Sunday).
If you're discovering Blue Milk Special for the first time thanks to Celebration Europe, then please check out our About page for info on what we do. And start reading the parody webcomic from the beginning, here.
Celebration is the official convention for Star Wars, endorsed and supported by LucasFilm with special events and star guests such as Mark Hamill, Carrie Fisher, Kenny Baker, Warwick Davis and Ian McDiarmid round off the weekend. props, sets, actors, crew, writers, producers, cosplayers, exclusive news, the lot! It's the ultimate 100% Star Wars convention. The events are held in the USA, Japan, UK and Europe on alternating years and are a mecca for Star Wars fans. In 2013, Celebration Europe II, or CEII for short, kicks off today in Germany, at the Grugahalle, Grugapark in Essen. From the 26-28 July there will be three days of Star Wars entertainment and news and thousands of fans from all over the world. Blue Milk Special WILL have a presence there with some exclusive new Blue Milk Special pinup art (featuring some of the Clone Wars characters) made for our German BMS hosts, Jedipedia.net!
While myself and Leanne had to pull out of our plans to attend this year, I encourage all Blue Milk Special readers who will be at CEII to seek out the Jedipedia booth FAN4 in Hall 5. Be sure to introduce yourselves to Michael Stipp, our German translator and ask to take a look at this cool BMS Jedipedia pinup! Michael is a part of the Blue Milk Special team and would love to talk to you. Jedipedia will also be running a quiz with great prizes including books and comics! You will be able to browse their wiki on iPads at the table to see Jedipedia.net for yourselves. While you're there, pick up some free flyers and stickers!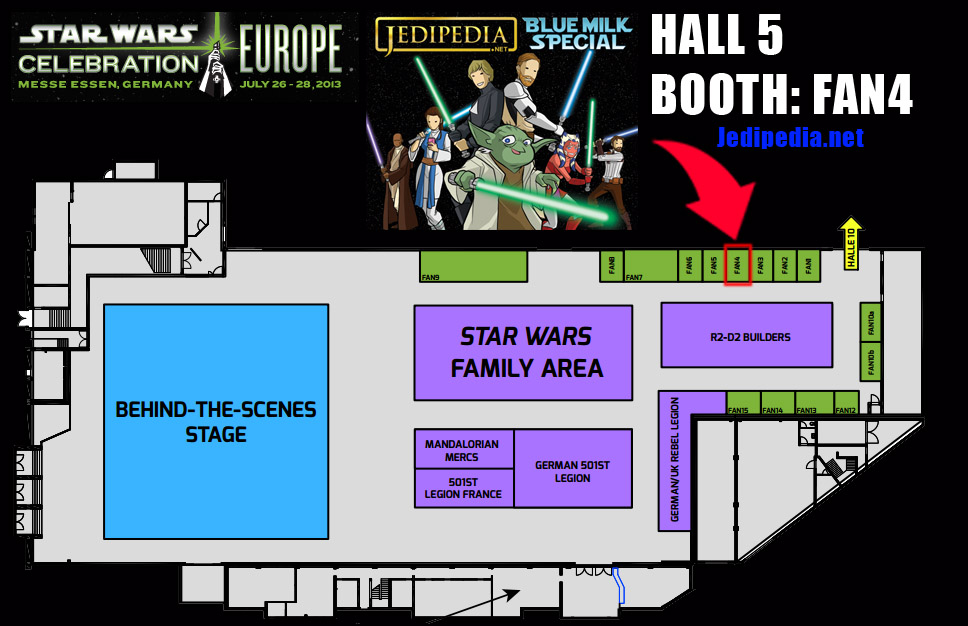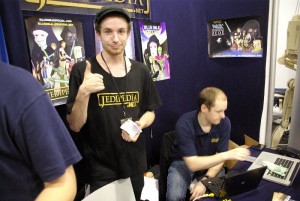 Jedipedia.net is a huge online Star Wars fan community based in Germany who build and maintain an online Star Wars encylcopedia (hosted on a private server as opposed to the Wikia-based Wookieepedia). Jedipedia was founded in October 2006 and now has over 31k articles and over 16k images. They cooperate closely with the German offical fanclub. They have an active community with about 20 regulars, who mainly communicate via IRC. They encourage people to help out in anyway, maintaining the server, wiki and convention appearances, or simply correcting spelling mistakes. They're big Knights of the Old Republic gamers as well!
Star Wars Celebration Europe II website.